Your Card on Your Terms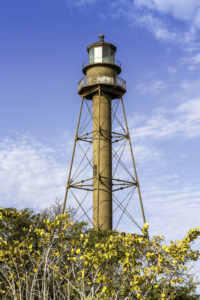 Manage and control your Sanibel Captiva Community Bank VISA Debit Card anytime and anywhere with CardValet. Download the app to your smartphone and customize your settings so you control when, where and how your money is spent.
Monitor and control card transactions
Enforce spending policies on business cards
Protect your card by turning it on/off in real time
Set interactive alerts
Set spending limits
Establish spending locations and parameters
BENEFITS
Fraud Protection. Help protect your card from fraud by using the on/off settings. No withdrawals or purchases will be accepted while your card is in the off mode. When you are ready to use your card, you can turn it back on and have immediate access to your funds.
This feature is also beneficial if your card is lost or stolen. Safeguard your information by switching your card off to block/stop payments immediately. Then you can take steps for a replacement card.
Control Spending. CardValet offers settings to help you control your spending, so sticking to a budget can be easy. Only want to spend $100 at the grocery store? $50 in the shoe department? Set up your spending amounts and any transaction exceeding the limit will be declined.
You can also establish location and merchant settings, so your card will only be accepted within a certain radius and at specific places. This feature is especially great for businesses that want to control their employees' spending habits.
Interactive Alerts. With CardValet you have the option to set up notifications when specific transactions occur, such as if a purchase has been declined, reminder alerts and more. All message settings are customizable, so you can decide when you receive alerts.
Notifications will keep you aware, in real-time, of what is happening with your card and can serve as an early warning for suspicious or unauthorized transactions.
To learn more, visit CardValet.com.


Download from the iTunes App Store

Download from the Google Play Store