Understanding the deposit insurance coverage you have on your accounts.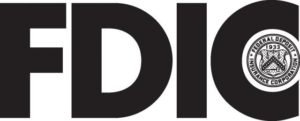 Since Sanibel Captiva Community Bank is an FDIC-insured institution, it means that your qualifying deposits are insured by the federal government. And when you money is FDIC insured, you can't lose a penny, no matter what. But as with any insurance, there are coverage limits and requirements that must be met.
To help you determine your insurance coverage, you can use an easy-to-use online FDIC tool called EDIE The Estimator, which Sanibel Captiva Community Bank is making available on our website.
A few minutes with EDIE can give you endless peace of mind. You'll know if the money you have in your Sanibel Captival Community Bank deposit accounts is fully protected or if any accounts exceed coverage limits.
Using EDIE is easy. Just click the button Below to get started. To save time, have a list of your deposit accounts and the amount you have in each. If you have joint accounts or trust accounts that name beficiaries, have those names too. To check business accounts, you will need the business name and Employer Identification Number (EIN).